The LifelineUSA XT Jungle Gym suspension trainer is one of the most popular products of its type over at Amazon.com and has received an impressive 4.7 out of 5 stars based on over 200 customer reviews. This means it's a solid choice for anyone looking to add suspension training to their home workouts.
Update: Price Drop
It appears that the Lifeline Jungle GYM XT suspension trainer has been discounted on Amazon.com –
click here
to view the latest prices now.
However, with many competing products of this type available, how do you know if this one is the right option for you? Keep reading to find out if this suspension trainer is the right one for you in our LifelineUSA XT Jungle Gym review.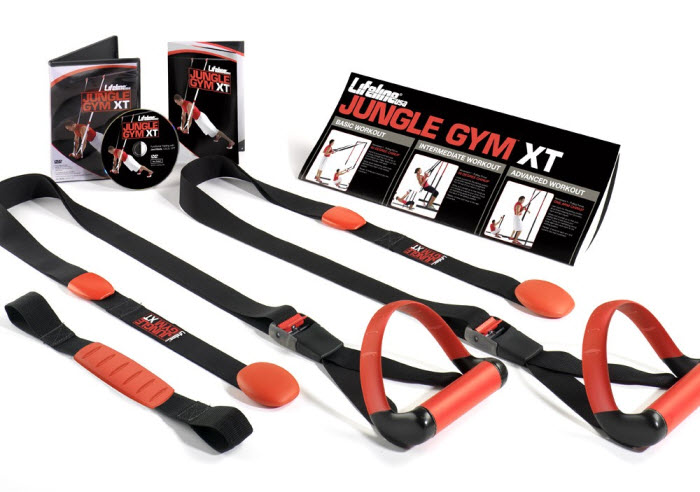 Review of the Jungle Gym XT Suspension Trainer by LifelineUSA
The first thing to establish is what exactly is in the box when it comes to this product. To give you a better idea of exactly what you get for your money, here is the lowdown on what this product comprises of:
2 industrial suspension straps (8 feet each)
2 integrated easy-wipe handles and Easy-In Foot Cradles
2 comfortable inline adjustment buckles
2 non-scuff door anchors and 2 strap end adjustors
1 large, full color workout wall chart
1 instructional DVD with brochure
As you can see this high-grade home suspension trainer comes with everything you need to get started with this type of bodyweight training at home, including a wall chart and instructional DVD to show you how to use these straps correctly. There are also some official accessories available which we will get to in a minute.
A Versatile Suspension Trainer
One of the key selling points of this trainer is the ability to use it in a number of different formations. Unlike some other competing products, this one allows you to easily change the width of the system, which in turn changes which muscles are targeted by the exercise you are currently doing.

This versatility allows you to use the traditional V shaped system, popular with other straps, or go for a more vertical pattern that closely mimics Olympic ring training, popular in exercises like the muscle up in CrossFit.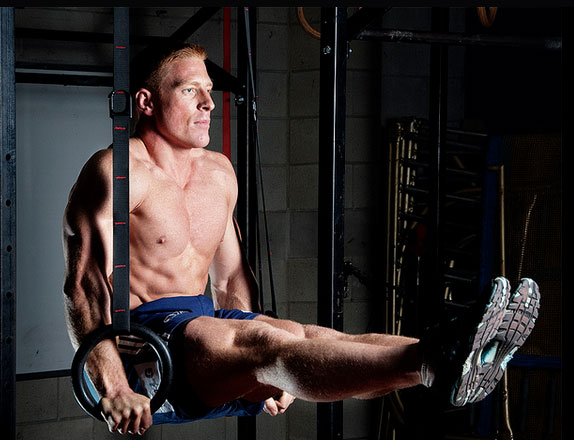 The quick and easy way the configuration of the Jungle Gym XT from Lifeline can be changed makes this a popular choice with those who want to be able to perform varied and constantly changing workouts at home, which can help them prepare for all eventualities, as well as giving their whole body a full workout.
Easy-In Foot Cradles
If you've ever done any suspension training and tried to get your feet into the handles then you know it can sometimes be quite tricky. Thankfully this latest version of the Lifeline XT Jungle Gym trainer set includes their trademarked Easy-In Foot Cradles which make transitioning into an exercise where your feet need to be suspended, such as suspended push-ups, a breeze, even if you are worn out and not at your most coordinated.
Jungle Gym XT Suspension Trainer: Perfect for Travel
Another reason why this suspension trainer from LifelineUSA is so popular is that it only weighs 1 pound. With a product so light, it's no wonder that it's been enthusiastically adopted by those who travel a lot. If you find yourself away from home and want to take something with you that can guarantee you a workout, no matter where you are, then this set of straps is ideal. When it comes to the Lifeline Jungle Gym XT vs. the TRX Suspension Kit, the latter weights over 50% more.
Not only does the XT from LifelineUSA weigh barely anything, but it's extremely easy to get out in a hotel room and setup on a door or other fixture, and complete a home workout away from home. If you don't have access to a gym or just don't have the time to visit the hotel gym, then this piece of kit can ensure you can get in a solid workout while on the road. With this product you will never be short of suspension trainer home workout ideas.
Furthermore, if you are one for training outside, then you will be pleased to know that this product can be safely hooked over a tree or climbing frame to enable an outdoors workout. There is also a mount available for this product for semi-permanently fixing it to a more solid fixture such as a wall or ceiling.
Customer Reviews
As this is one of the top selling pieces of home gym equipment on Amazon.com there are over 200 reviews that have been left by customers on the retailer's website. With 160 five star ratings at the time of writing, it can safely be assumed that this is a top quality product that those who have actually bought love.
Many reviewers are keen to promote how versatile this product is for getting in a hotel workout when no gym is available, as well as proclaiming it excellent value for money. So many people have positive things to say about this product and you can't beat a word of mouth recommendation.
Read the Customer Reviews of this Suspension Trainer
LifelineUSA Jungle Gym XT Accessories
While the Jungle Gym has everything you need in the box to get started and begin suspension training, there are a few official accessories on the market that help you make the most of this product. From official wall mounts to provide extra peace of mind when training, to a door attachment that makes working out on the road and in hotel rooms even easier, you can really power up your workouts with a few simple accessories.
Official Wall Mount
If you want to a way to securely fasten your straps to the wall or ceiling, then this accessory is just what you need. The mounts can be securely attached to any strong fixture. Once secured, the straps can be instantly clipped in place before your workout, and just as easily unclipped when you are done.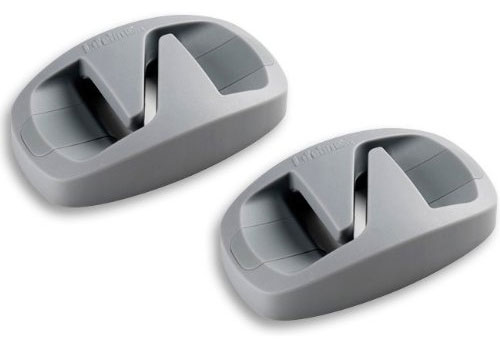 These wall mounts for your suspension trainer can withstand a maximum load of 300 lbs, and include all the necessary hardware and mounting instructions to safely attach them.
View the Wall Mount
Strap Extenders
These official LifelineUSA strap extenders are designed to work with this set of suspension straps. Like the straps that come with the full product, these ones are also 8 feet long allowing you to double the length of your straps to 16 feet. This allows you to complete even more exercises than before, and setup your straps in a range of challenging configurations to really enhance your workouts.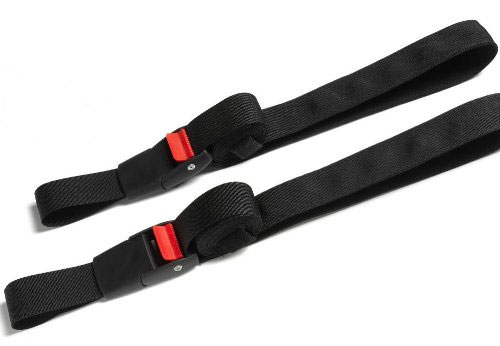 If your workout spot of choice only features high anchor points, these extender straps can ensure you can still use your favorite piece of bodyweight workout equipment. Some users have even reported that these extenders might be enough on their own to start suspension training, but we will leave that up to you to decide.
View the Strap Extenders
Heavy Duty Door Attachment
This is another official accessory that allows you to safely and securely perform a suspension trainer workout using a door as an anchor point. This is ideal for working out at home, or in a hotel room where you don't have access to any other anchor points to attach your trainer.

As this door attachment is longer and thinner than some other similar products, it allows you to thread it through a door hinge. This extra option, alongside the more standard over the top of the door anchoring, allows you to perform even more exercises with your XT suspension trainer than ever before. For less than $10, this accessory is well worth the price considering the extra use it provides.
View the Door Attachment
Conclusion
This brings out review of the XT Jungle Gym suspension trainer from LifelineUSA to an end. As you can see we really love this product and so do those who have purchased it. It might not be as expesnive as the TRX product, but its just as versatile and thanks its lighter weight, it's even better for travelling and getting in a workout while on the road.
The additional accessories help you get even more out of this product, although they aren't necessary thanks to all that comes in the box, including the invaluable instructional DVD. However, if you still aren't convinced don't forget to check out our guide to the best suspension trainers.
If you want a great value, high quality, versatile suspension travel that is prefect for home or away, you can't beat the Jungle Gym XT.
Get the latest pricing of the LifelineUSA XT Jungle Gym or Buy It now
image credit: Flickr