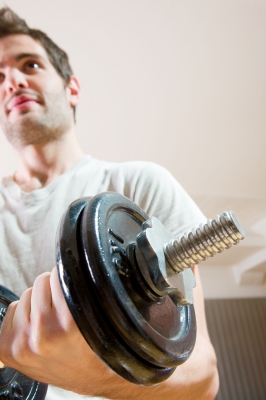 There are loads of great reasons to start working out at home and doing so doesn't mean you have to quit the gym. Training at home can allow you to still get in an effective workout on those days when you can't make it to the gym but if you do want to cancel your gym membership setting up a gym at home doesn't have to cost a lot and can easily be done on a budget.
Some reasons why you might want to setup a gym at home include:
You don't have the time to consistently make it to the gym but still want to workout
You don't have the extra money to spend on a gym membership
There aren't any good gyms in your area
You want the freedom to be able to train whenever you like, not just when the gym is open
You prefer your own company when working out and don't want to be surrounded by annoying gym goers
You want to listen to your own music or watch your own TV programs
You want to train in your underwear without getting strange looks
Whatever the reason is that you want to start working out at home the good news is that you don't have to break the bank to get started. It is possible to make do with very little equipment and still get a good workout in no matter what your goals. Even if your main goal is to lose weight you can still succeed by exercising at home. Training for weight loss doesn't require any fancy cardio machines and can be done perfectly adequately with just a simple set of weights as you can find out here in this article about getting in shape at home without using any cardio machines.
Essential Equipment for Training at Home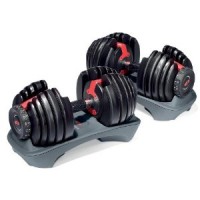 Whether your goals are increasing your strength, getting lean and putting on some muscle or just losing weight the most important piece of equipment you need is some kind of free weight. We recommend you start your home gym with a set of dumbbells or a kettlebell. As you can lose weight, increase your strength or build muscle to get that athletic toned look with this type of weight it is a great place to start and doesn't cost the world or take up much space.
If you plan to do lots of exercises working out different parts of your body then you will need weights that cover a large range in terms of how much they weigh. This can get expensive and the growing number of weights could end up taking up a lot of space so something like a pair of adjustable dumbbells is a very good idea.
Kettlebells perhaps give you more options when working out at home as even without any secondary equipment such as a bench you can still perform lots of effective exercises to build muscle and burn those calories. Adjustable kettlebells are available but you might want to invest in a few different weighted kettlebells to save costs.
To get a great workout at home you don't really need much more than a set of weights and a good imagination. The less home gym equipment you have the more creative you will have to be to ensure you get a rounded workout but there are plenty of resources on this site and the internet in general to give you inspiration for an effective workout at home.
Additional Equipment for Setting up a Gym at Home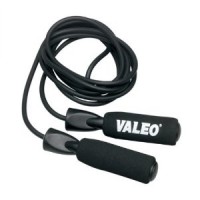 Once you have chosen to go with either a set of dumbbells or kettlebells or even both if you have the space and money then you might want to start thinking about some other equipment to give your workouts a bit of variety. Even though you can do a calorie zapping working at home with just a set of free weights you might want to add something to your home gym setup that can give you a good cardio workout to help improve your fitness and expend up a few more calories. If you are on a budget a great place to start is a jump rope as they can be purchased for as little as $10. In fact, at the time of writing the best-selling jump rope on amazon.com, the Valeo Deluxe Speed Rope, retails for just $7.30.
You might need to make sure you have a high enough celling for jumping rope indoors but if your technique is good you should be ok.  If you have an outdoor space then that is even better! Despite not using fancy materials jumping rope is a great way to get in an intensive cardio session and if you are a fan of HIIT or High Intensity Interval Training then you will be pleased to know this can be performed very easily with a jump rope and basic timer.
If your budget and space constraints allow it then purchasing a bench for your gym at home gives you a lot more options for the price. Benches start from about $50 but they are not essential and if you do a bit of research you can get in a great workout at home without one.
So there you have it, getting the necessary equipment to start training at home isn't as hard as you might have thought and takes up a whole lot less space than you might imagine. If you are prepared to think outside the box and get a bit creative with the exercise you perform a simple set of dumbbells can be enough to ensure you reach your goals without ever setting foot in a gym.
Of course, if you have the budget and the space then you can get lots more equipment than this and really get to work on building a professional-grade home gym but if you are just starting out and want to give home training a try you really needn't break the bank.
If you found this article useful in any way please spread the word and click on one of the share buttons below: