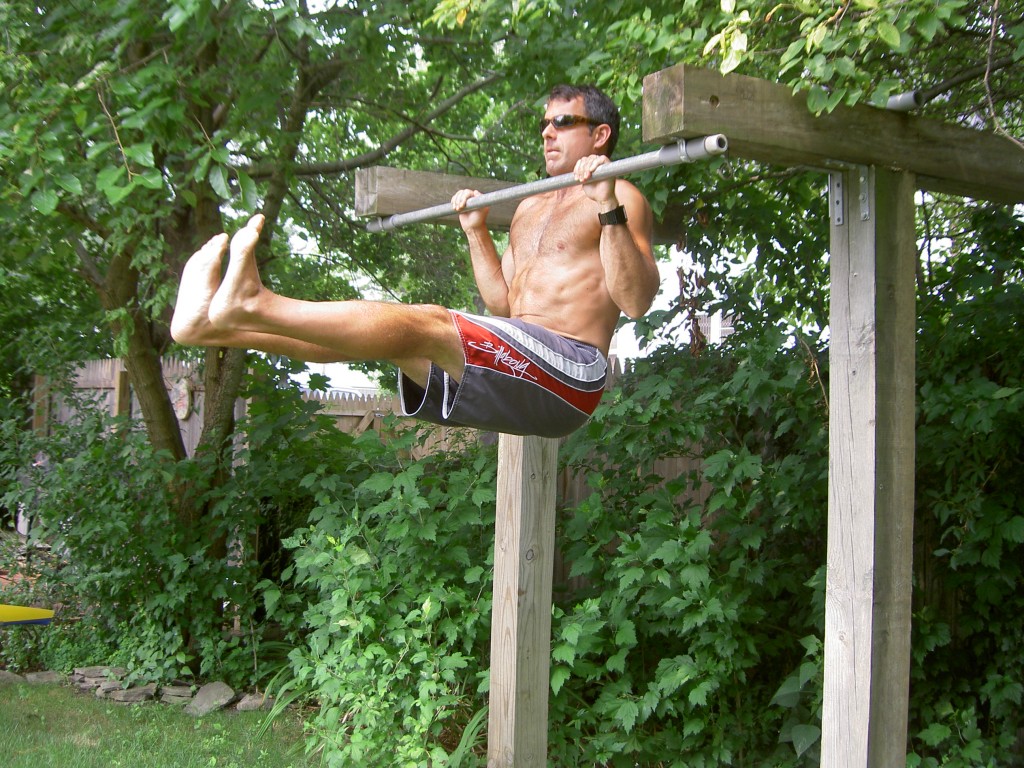 Welcome to the Home Workout Ideas website
This website has been setup by a fitness enthusiast and his friends to provide a wealth of ideas, suggestions and solutions for those who wish to workout at home or outdoors and not only at the gym.
You might be looking to supplement your gym visits with some home training for those occasions when you just don't have the time to make it to the fitness center.  Some of you might be looking to eschew the gym for a while or on a more permanent basis and want to work out at home or in the backyard.
Our mission is to provide you with a range of effective home workout ideas to help you to achieve your fitness and health goals without having to visit a gym.
Our Home Workout Ideas for You
This website has been divided up into a number of categories that are dedicated to  the different goals our readers have.  If you want to know exactly what the focus of each category is continue reading this page but if you just want to jump straight to your area of interest click on the relevant link below: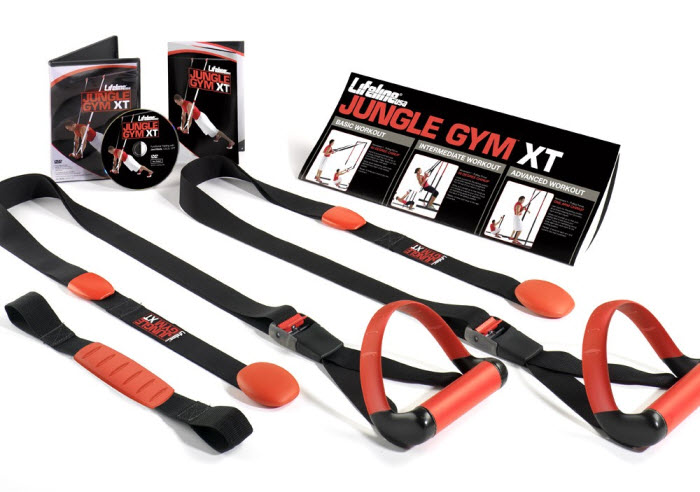 Suspension Trainers: one of our favourite pieces of home workout equipment is the humble suspension trainer. With so many to choose from it can be hard to pick just one, but to make your life easier, we've rounded up our favourite (as well as the worst) products of this type to help you choose the right one for your needs, whether that's one of the TRX trainers, the Jungle Gym XT or the more affordable WOSS trainer kit. Check out our guide to the best suspension trainers available to buy online.
Home Fitness Training Ideas: if you are looking for ways to improve your cardiovascular fitness levels without leaving the house then this section is for you.  There are many options available to you if you would like to work on your fitness levels at home. Some exercises and routines can be done without any special or expensive equipment while other approaches rely on the use of home fitness equipment such as treadmills, rowers and elliptical trainers.  We discuss the pros and cons of the different methods available and take a look at some of the equipment available from jump ropes to exercise bikes so you can decide what best meets your needs, matches your budget and fits in with the space you have available home.
Home Weight Training Ideas: for those of you who are looking to get a proper workout without the need to ever set foot in a gym then this section is for you.  Alternatively, if you are just after some home training ideas for those days when you just can't make it to the gym but don't want to miss out then we have a great selection of articles, tips and ideas to ensure your fitness and training goals stay on track. If you are looking to build a home gym then we have some great fitness equipment reviews to help you get the right equipment to match your goals from the outset so no time or money is wasted.
Travel Exercise Options:  if you are away from home a lot, maybe on the road with work, on holiday or even travelling the world it doesn't mean you have to forego your personal fitness goals. In this section we will be looking at some neat ways that you can still perform a strenuous workout while away from the gym and your home. There are a number of options available to you such as using your surroundings to employing the use of some portable training equipment such as resistance bands and suspension trainers.  We will be guiding you through the various travel gym options.
Home Weight Loss Strategies: if your main aim is to lose fat and get in shape then you will pleased to know we have been working on some great resources to help you achieve your goals. We have been looking at dietary changes you can make as well as the best times and ways to exercise in order to lose the maximum amount of fat. We have also been looking at some of the best home weight loss programs available online and on DVD to enable you to still follow a fitness class type structure from the comfort of your own home.  Weight loss supplements are also be covered here to give you the full spectrum of options available to help you realize your goals.
If shedding those pounds and getting in tip top shape is your main aim then visit the weight loss ideas page now
Building a Home Gym: if you want to go the whole hog and rip up your gym membership then you will love this section of the site. Here we will be covering the options for building a home gym whether you plan to build one from scratch or convert a spare room or existing outdoor building such as a garage or shed.  As well as building the gym room we will look at the best ways to equip your new space depending on your goals, budget and space limitations.
To turn your personal home gym dreams into a reality head over to the home gym construction area today
Gym Training Tips: if you plan to keep your gym membership and still undertake most of your workouts at the gym then you will find the articles and training tips in the section invaluable. In the gym training tips area of the site you will find workout ideas, new and interesting exercises and ways to revitalize and invigorate stale workout regimes.
We hope you find the home workout ideas website useful and find what you are looking for.
Don't forget to bookmark the site so you can find us again!