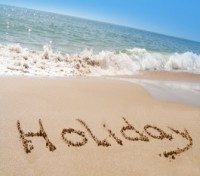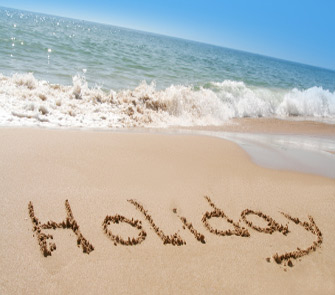 If you've got your holidays coming up and are worried about missing vital training sessions while away from home and the gym then don't worry! There are a number of holiday workout ideas that can help you have a good workout while away from and make sure you stay on track and headed towards reaching your goals.
If you are staying somewhere nice that has its own fitness suite, then well done! You shouldn't have to worry about missing any sessions. On the contrary you should be able to train even more as the gym will be so close! Although holidays are times for relaxing and having some downtime, it doesn't mean you have to skip your workouts if exercising is really something you enjoy. Why not workout while on holiday? If you enjoy it then it can only enhance your holiday.
No Equipment While Away From Home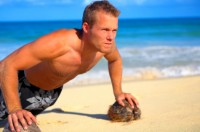 If you are staying somewhere with a gym then that is all well and good, but for most of us this isn't always the case. Even if you are staying somewhere that is advertised as having its own gym it might not be quite up to the standards you were envisioning. I can remember turning up somewhere, having gone through the trouble of packing my gym gear with me, only to find the 'fitness center' as they called it, was no more than a stuffy room with a home treadmill and a lat pull down machine that had seen better days. I didn't train at all that holiday despite psyching myself up to do so and coming prepared with my PE kit.  What I wish I'd done was invest in a set of inexpensive resistance bands to use while away from home.
Resistance Bands for a Holiday Workout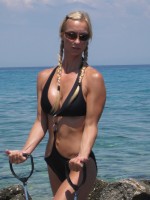 Resistance bands are basically two handles attached to a strong, but stretchy length of rubber or plastic. By pulling the handles you can give various muscle groups a workout without the need for a gym or even any dumbbells or free weights. Some kits have lots of different bands offering different levels of resistance while others, like the Reebok Resistance Tubes, just come in single packs which are even easier to take on your holiday. If you want a full body workout while away and want every angle covered then something like the Resistance Band Set from Black Mountain might be more up your street.  If comes with a multitude of bands, handles and accessories to attach it to various locations around your house, room or tent!
Hotel Room workouts with Suspension Trainers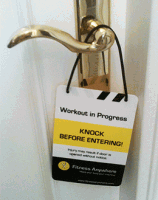 If you want to take things one step further then you could opt for the set of suspension straps. These look a bit like the bands but they don't stretch and are, as the name suggest, suspend over a door or hook, allowing you to do bodyweight exercises that take your training to the next level. Due to the way the handles on these things swing around as you lean on them, it takes all of your might to keep still and avoid the wobble. This makes any workout you perform with these straps even more effective. Suspension trainers are great for those who travel a lot and need to get in a powerful workout while away from home on a regular basis. They also are great for training at home since they can be packed up and put away when you are finished with them as well as being able to be deployed almost anywhere. Deciding which ones to get can be quite tricky as they all have their pros and cons, however this guide looking at which is the best suspension trainer will help you.  Due to their higher price these straps aren't for everyone and if you aren't a serious trainer then perhaps a resistance band is more for you.
Bodyweight Exercises while Away from Home
Another good idea for a holiday workout that won't cost you any money, is to perform body weight exercises while away. By using the props in your room you can get quite creative and do some elevated push ups as well as working your way to up single arm push ups. This exercise can really help develop your chest and triceps muscles and finding out how to do one armed push ups isn't as hard as it sounds.  If you look at this article on working out at home with no equipment you can follow it in order to get an exercise session in while on the road. This will help you burn off any calories you might have indulged in while getting into the holiday spirit!
Look Your Best by the Pool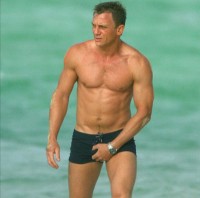 Most people, it is fair to say, train and go to the gym in order to improve their aesthetic qualities. Sure you might train for strength or to get fit first and foremost but somewhere along the line, getting in better shape is one of the reasons, or at least an added bonus you don't mind receiving from working out.
Going on holiday somewhere warm, whether it involves lounging by the pool or sitting on the beach, is probably the only time you will get to show off the fruits of your labour.  Unless you are the Hulk or wear inappropriately tight clothes when out and about, no one will know you work out unless you tell them. Stripping down to your swimsuit after months in the gym sweating and lifting is the only time you get to let the world see you in your prime.
If you want to maximise those muscles and absence of wobbly flesh when making your way around the pool, a resistance band can help you look your best. With one of these pieces of travel exercise equipment in your hotel room you can quickly perform a set of exercises that will get the blood flowing and your muscles full and pumped. Yeah it's a bit sad but at the end of the day, why not look your best? You've worked hard enough for it.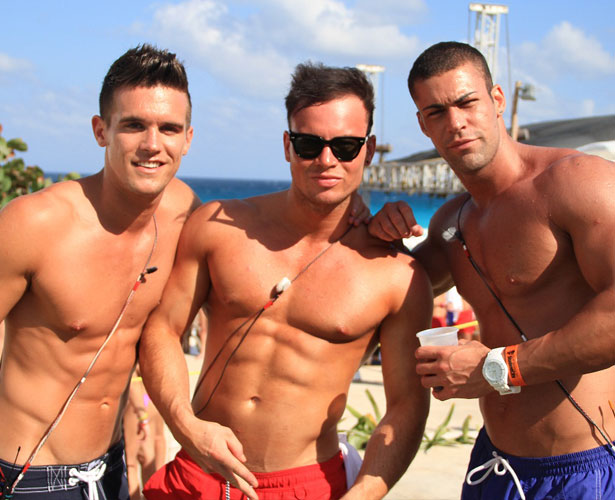 Some people, like those featured on hit TV shows including Jersey Shore and Geordie Shore use their resistance bands at home before going out for a few drinks to give their muscles that full appearance. If this is something you do, don't worry, we won't' tell anyone!