If you are a personal trainer looking to add another string to your bow in order to help you stand out from the ever increasing crowd of people plying their trade in this rewarding profession then you should seriously consider getting a kettlebell certification.  Likewise if you are a dedicated gym goer who takes their workouts seriously and wants to stay on the crest of the wave when it comes to new workout methodologies and doesn't want to rely on second hand information from so called experts at the gym then taking a kettlebell certification course is also something you should seriously consider.
What Kettlebell Certifications are Available?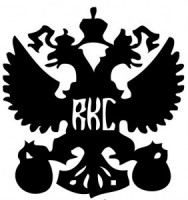 Until recently there has only been one industry standard certification for those wishing to be a kettlebell instructor and that was the Russian Kettlebell Challenge Certified Instructor, or RKC as it is known for short.  This is a three day course which comes with a hefty price tag which can be as high as $2500. From those who have done the RKC course the reports say that this is a gruelling three days during which you have to truly earn your certification.  There is no easy way to bluster your way through this program I am afraid and you have to not only talk the talk but walk the walk when it comes to handling the iron. Due to this it is not surprising that not everyone passes first time which although is a shame for those who fail it does give the qualification some credibility as we have all been on some sort of course or training seminar in which everyone passes no matter how little effort they put in; this is definitely not the case here!  Even if you don't plan to become a kettlebell instructor this course is a great way to vastly increase your knowledge of using this type of fitness equipment and is also a great way to put yourself through a tough workout that perhaps left to your own devices you might not be able to fight your way through. Being surrounded by likeminded individuals who are all supporting each other to reach their goals and push themselves to their physical and mental limits is a great way to spend a few days and can help raise your training to new levels.
Alternatives to the RKC?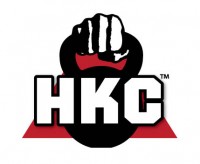 Although this Russian kettlebell certification is the best there is of its type, for some it might be too much in terms of time commitment and financial outlay. If either of those applies to you then there is still an option available to you that comes well regarded within the fitness and personal training community. That alternative to the Russian kettlebell certification is the Hardstyle Kettlebell Certification, or HKC as it is also known.  The HKC is better suited to those with either less time or money to spare as it only takes one day and costs a fraction of the price of the RKC. Although it only lasts a third of the time of the longer more expensive RKC course the Hardstyle program teaches you how to design your own workouts using this piece of gym equipment by following a template that gives you the framework to create countless new exercises and variations on existing moves. It also looks at using these free weights from both power and strength perspectives to help you tailor your workouts for different goals. Due to the lesser time requirements of this new course it is quickly growing in popularity and is proving increasingly popular with those not quite ready to attempt the more demanding Russian kettlebell certification and with those who just have a passing interest in this type of training and want to know more and get a cert at the end of the day.
At the time of writing the organisers of the HKC were allowing their participants to put the entire cost of taking the course towards the RKC should they wish to attempt it after doing the Hardstyle program.
For Kettlebell Instructors and Enthusiasts Alike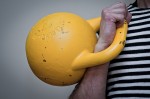 So whether you are a personal trainer who wants to become an expert in delivering kettlebell training instruction or you just love using these unique free weights taking one of the certifications available is something you should definitely consider. Having a bit of paper to say you know what you are talking about is always a good thing when it comes to finding work and clients and although it doesn't always mean you know what you are talking about it can't hurt your chances at all. Even if you don't plan on working as a kettlebell instructor but just want to make sure you are performing your workouts correctly and get a raft of new ideas to help you advance towards your fitness and muscle building goals one of these courses is a great way to spend a day or three and could even save you money in the long run as you won't have to pay for professional instruction from a holder of one of these kettlebell certifications.  These courses are open to those who are at a suitable fitness level and are a great way to devise a tailored kettlebell workouts for women and men alike.
If you want to know more about the different types of kettlebells on offer visit our in-depth guide to the most popular kettlebells.